Pink Pigs
Instructions on How This Works
-Pick up your Pig from Susan G. Komen® Northwest NC for a suggested $5 donation.
-Find locations to place your Pig such as restaurants, businesses, schools, etc.
-Check on your Pig(s) and collect all money. All money you collect will count towards your team/individual fundraising goal!
-If possible, please convert all change to dollar bills.
-Fill out Money Collection Form
Ways to Feed Your Pig!
-Feel free to create a stand up sign promoting your team and feeding your Pig, i.e., "Sassy Survivors Need Your Help in Feeding their Pig." All proceeds will go to Susan G. Komen® Northwest NC.
-Get your school to have a "Feed the Pig" contest. Each class purchases a Pig (or you purchase) and they feed the Pig. Classes can also decorate their Pig.
-If your business has multiple stores place a Pig at all and encourage employees to "feed the Pig."
-Ask your neighbors, friends, and colleagues to purchase and feed their Pig.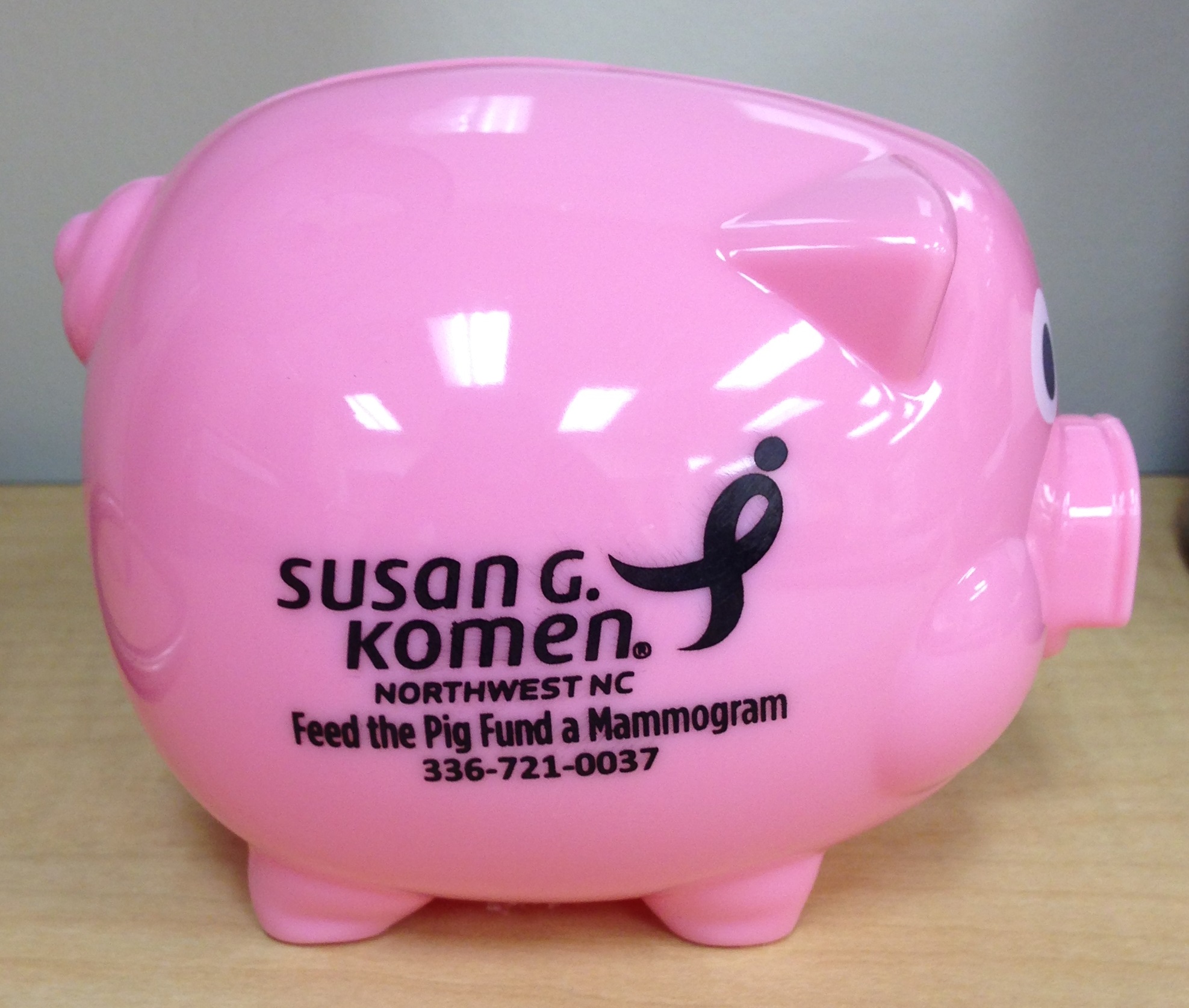 Susan G. Komen Northwest NC Race for the Cure Presented Locally By: