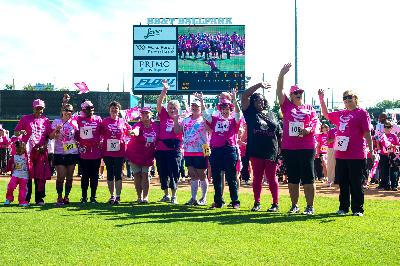 A Tribute to Breast Cancer Survivors
You'll find an incredible community of survivors and co-survivors at the Susan G. Komen Northwest NC Race for the Cure®. Survivors and co-survivors (caregivers) gather to celebrate and support one another in an atmosphere of genuine camaraderie. It is their inspiring spirit that energizes us to continue the fight to end breast cancer forever.
For more information on our Survivor program, click here.
Susan G. Komen Northwest NC Race for the Cure Presented Locally By: